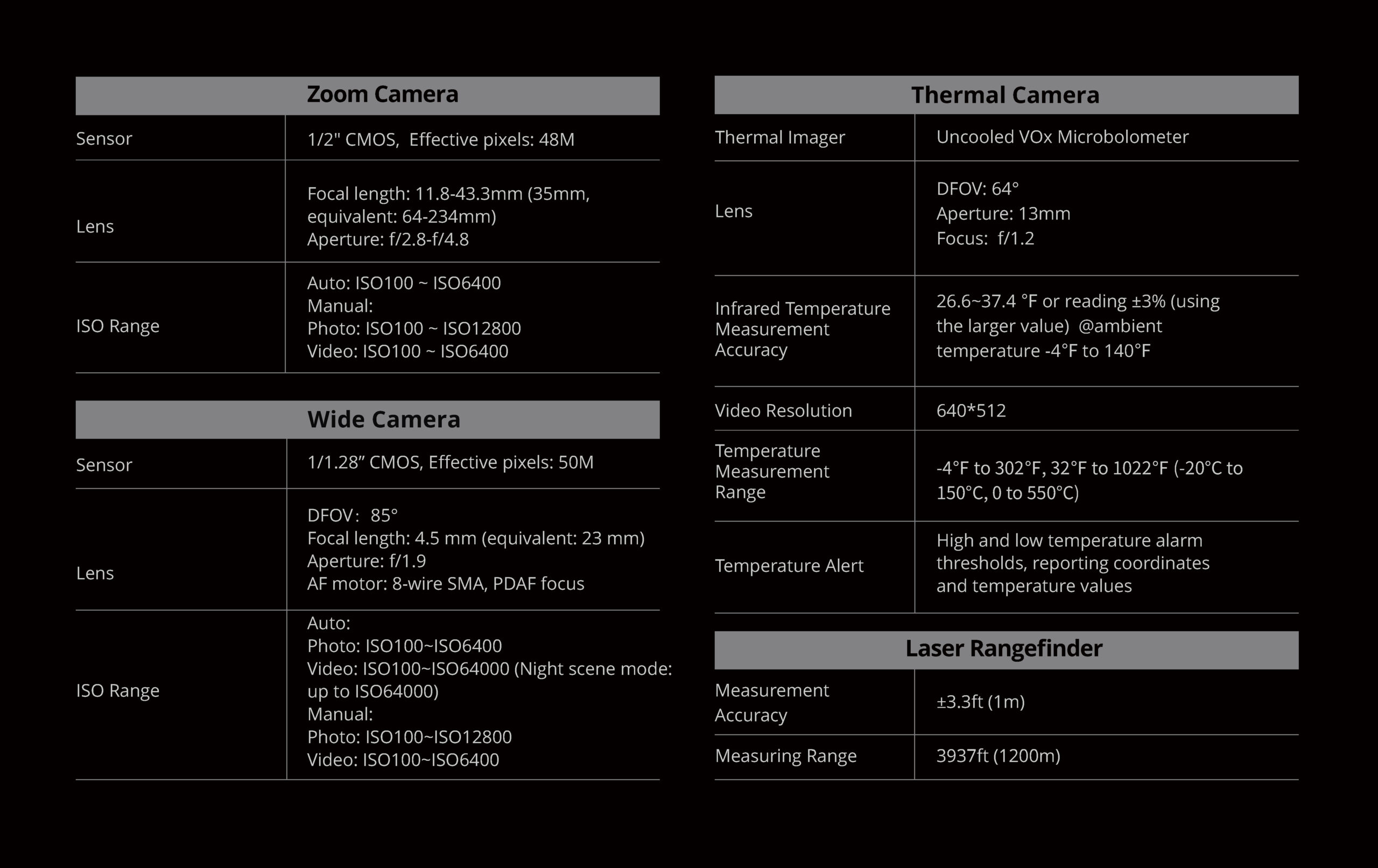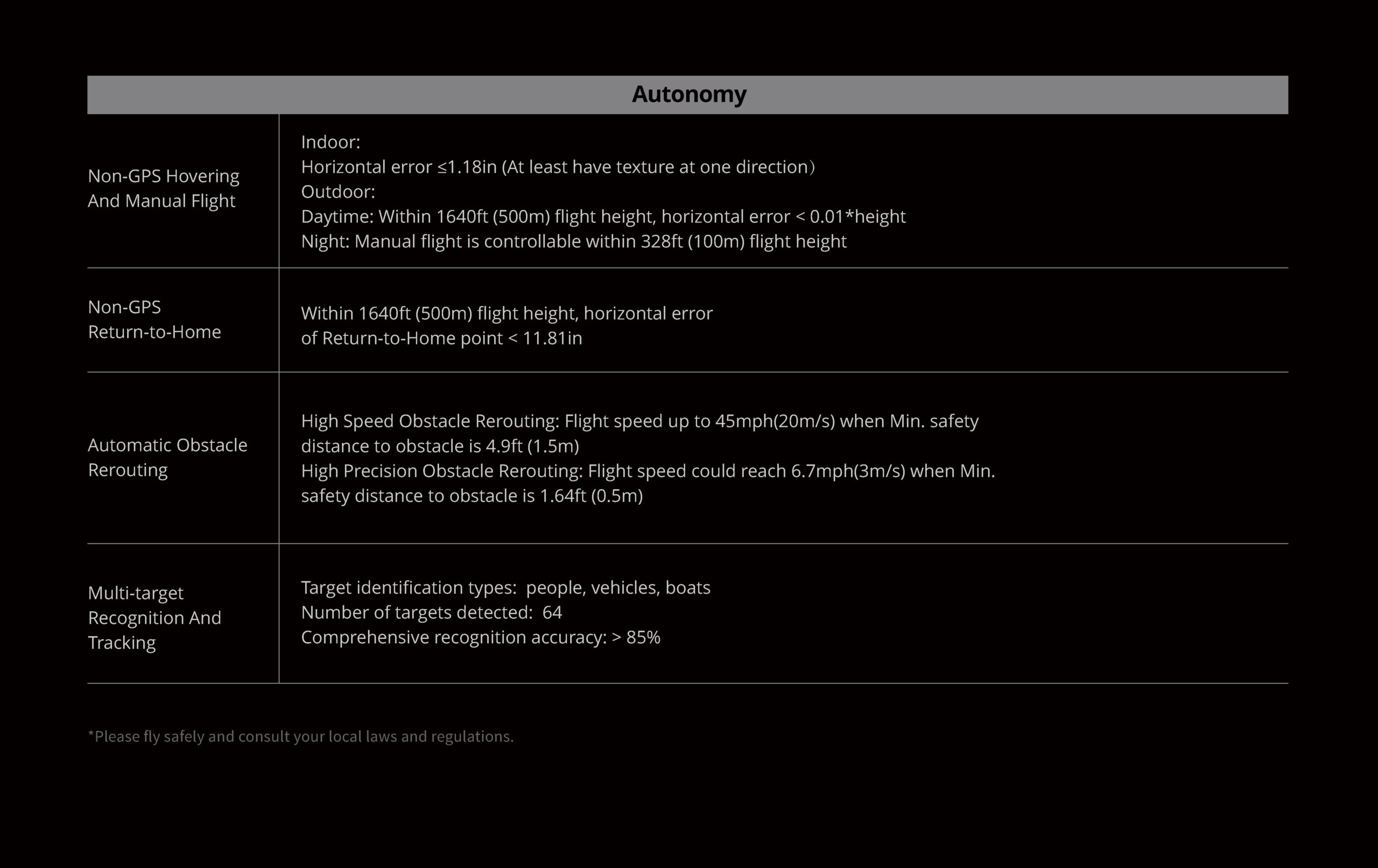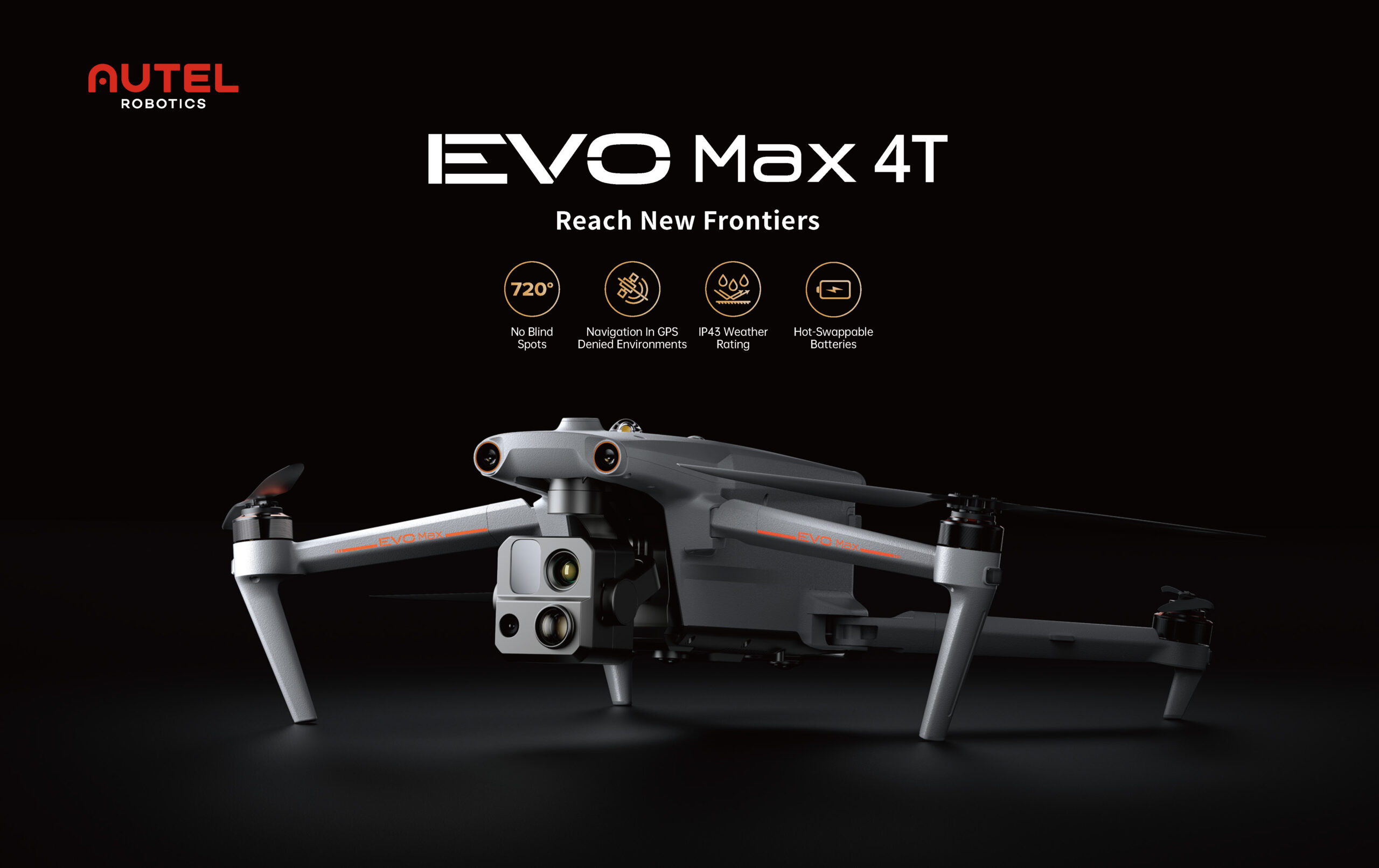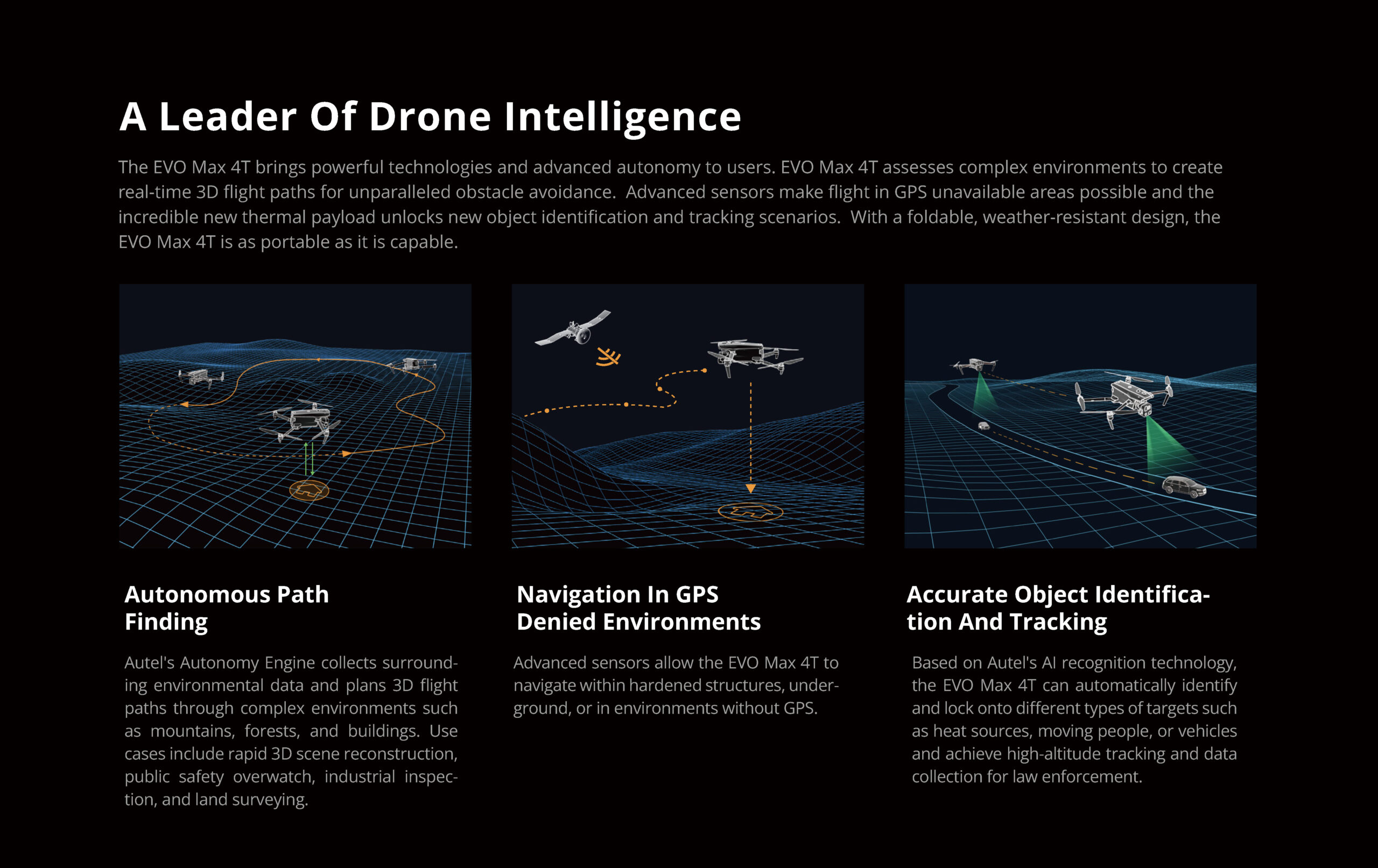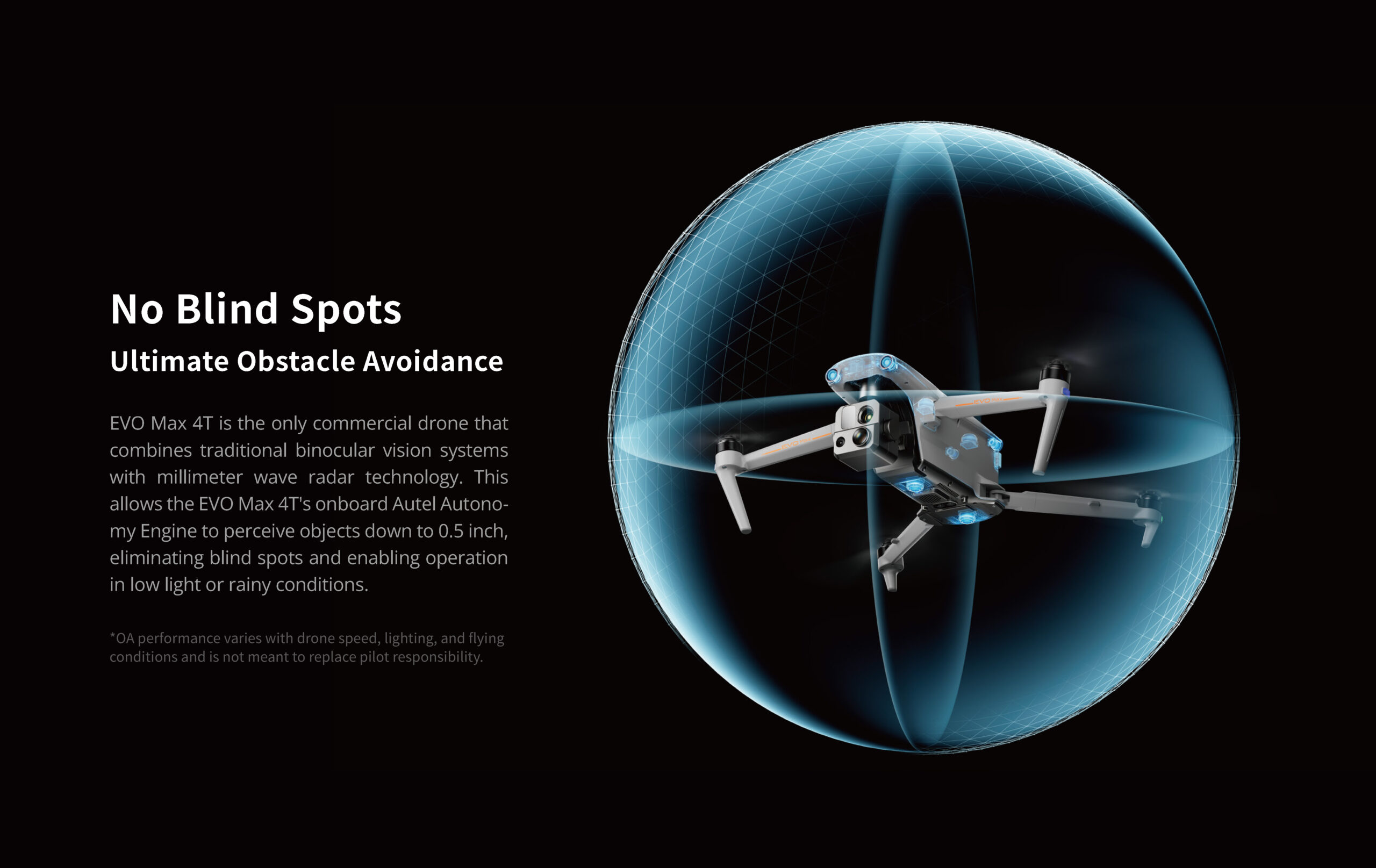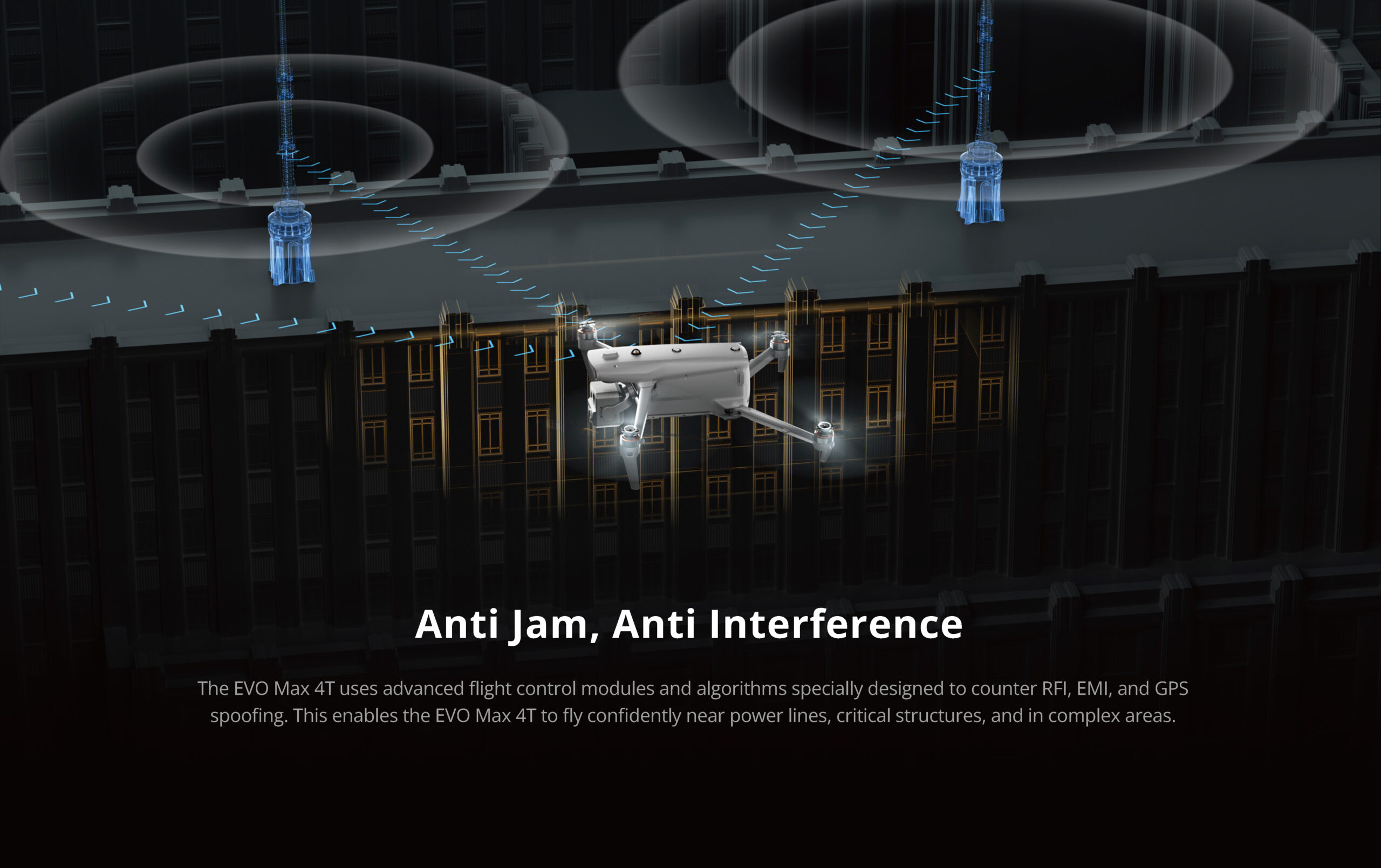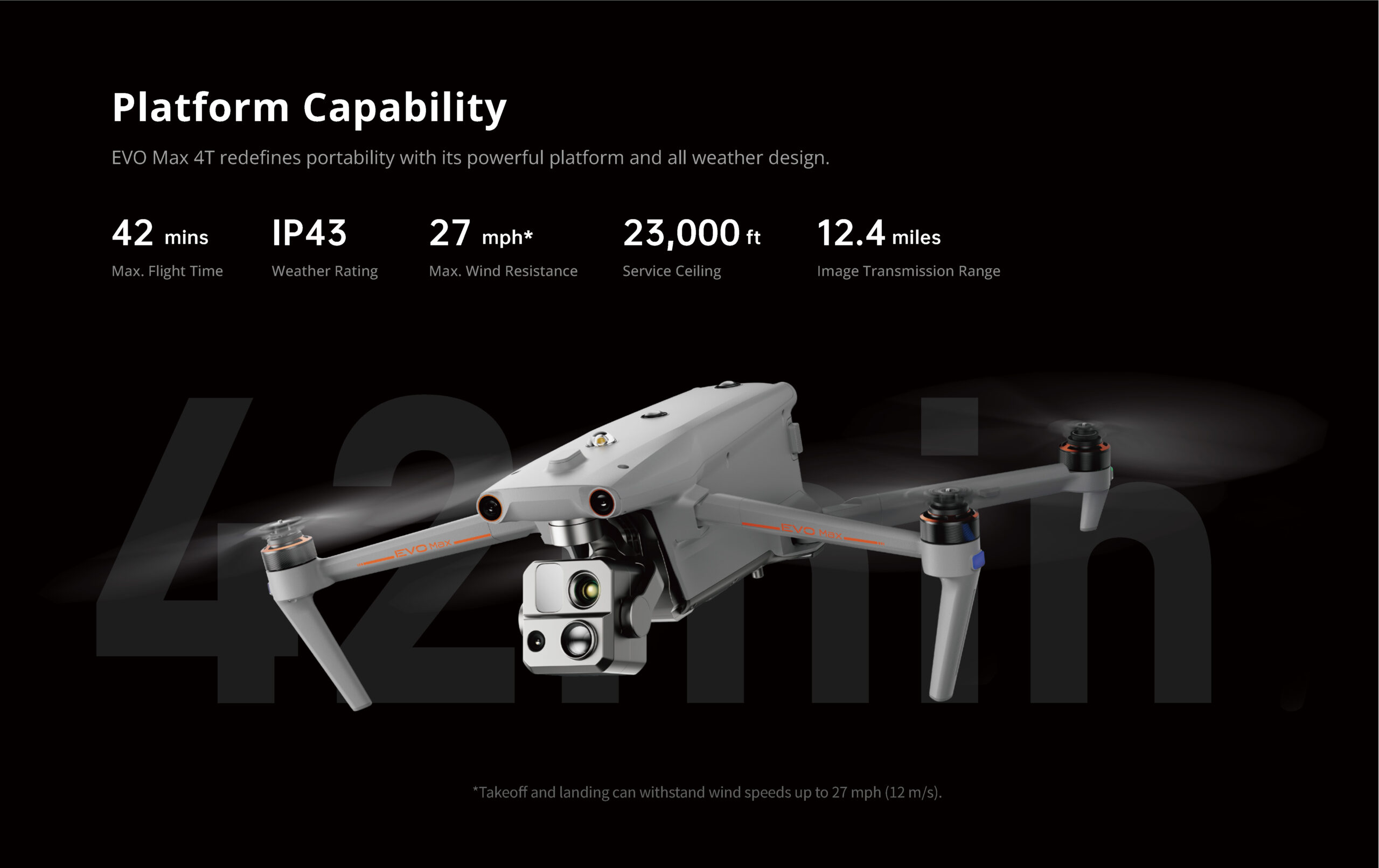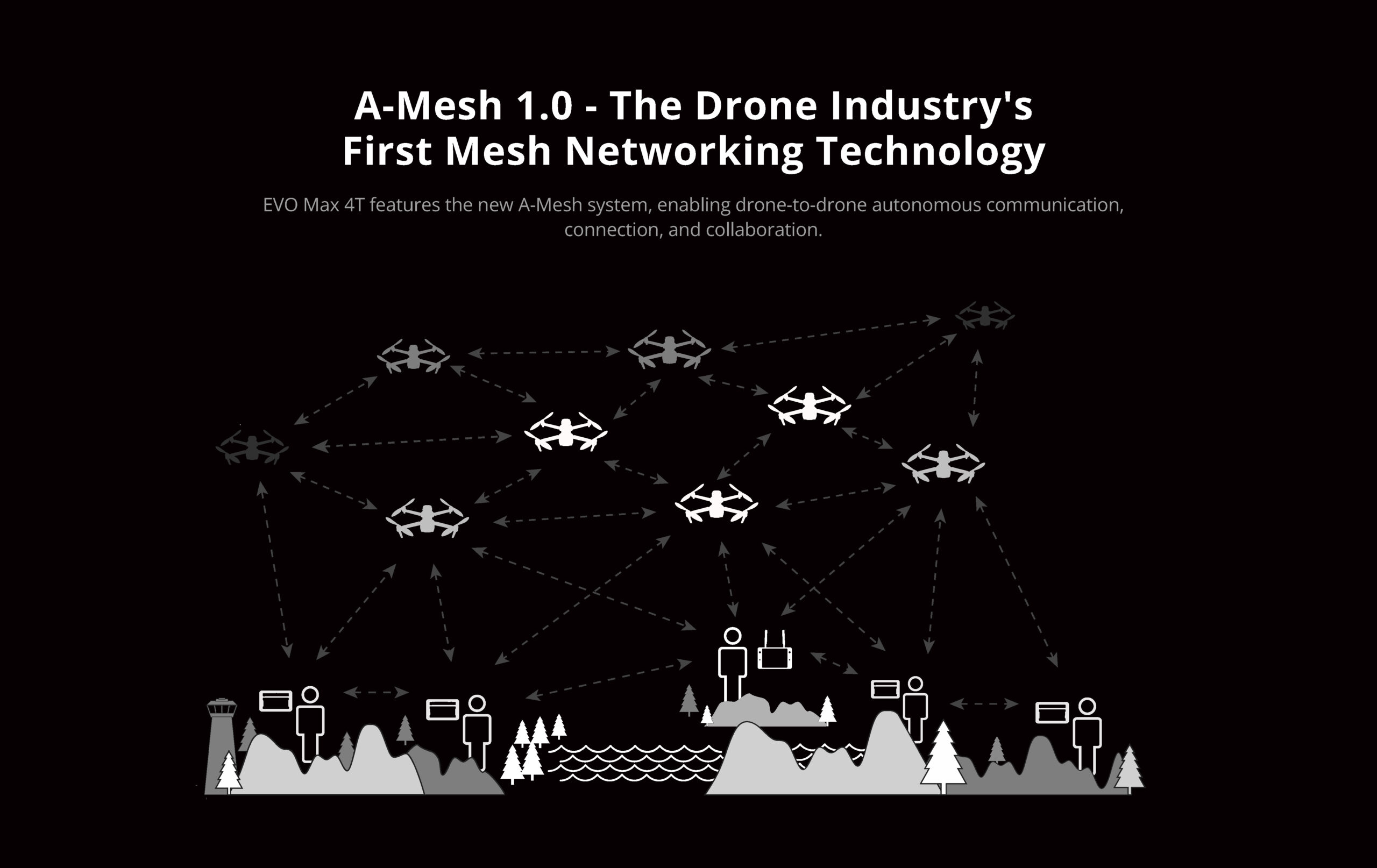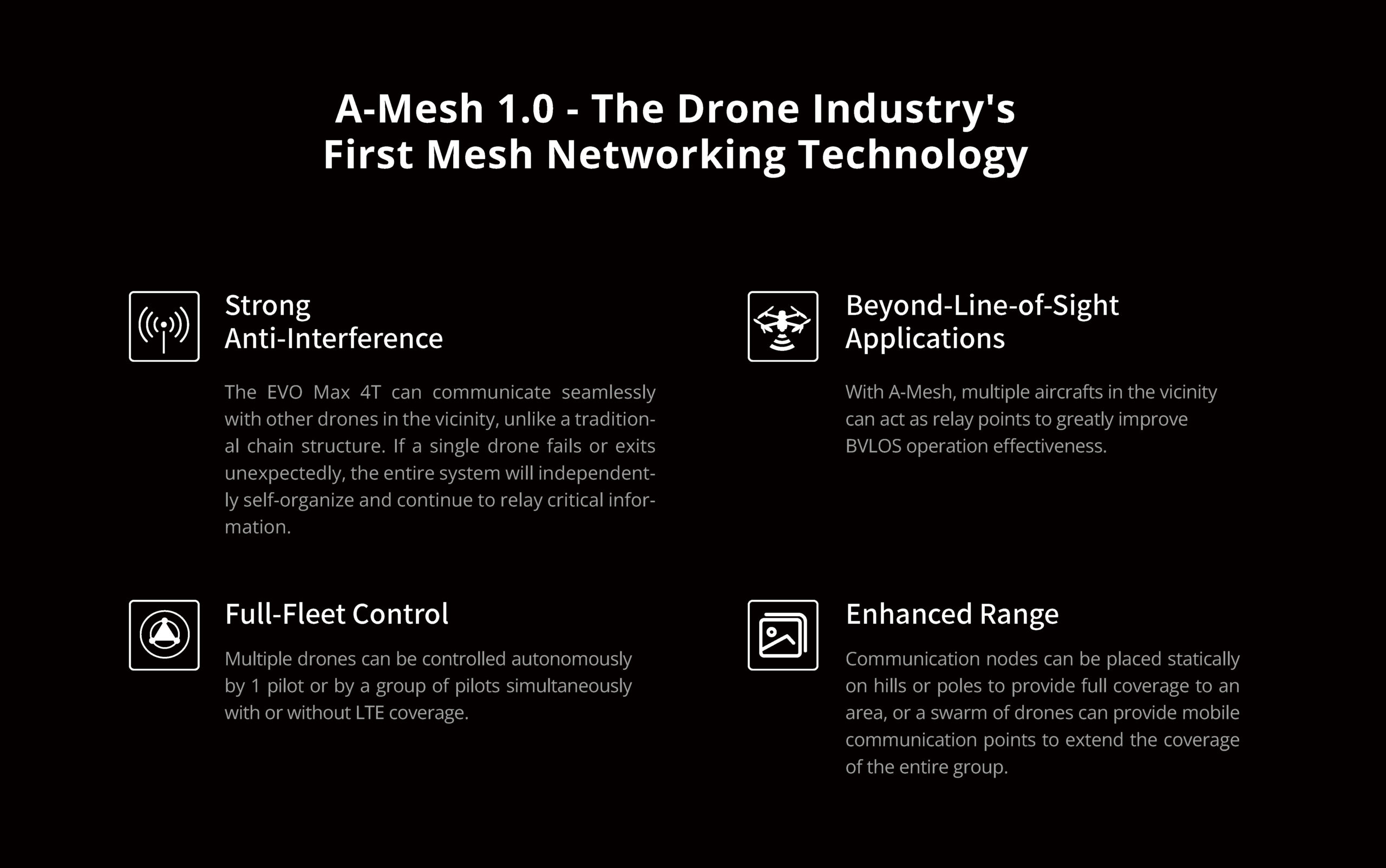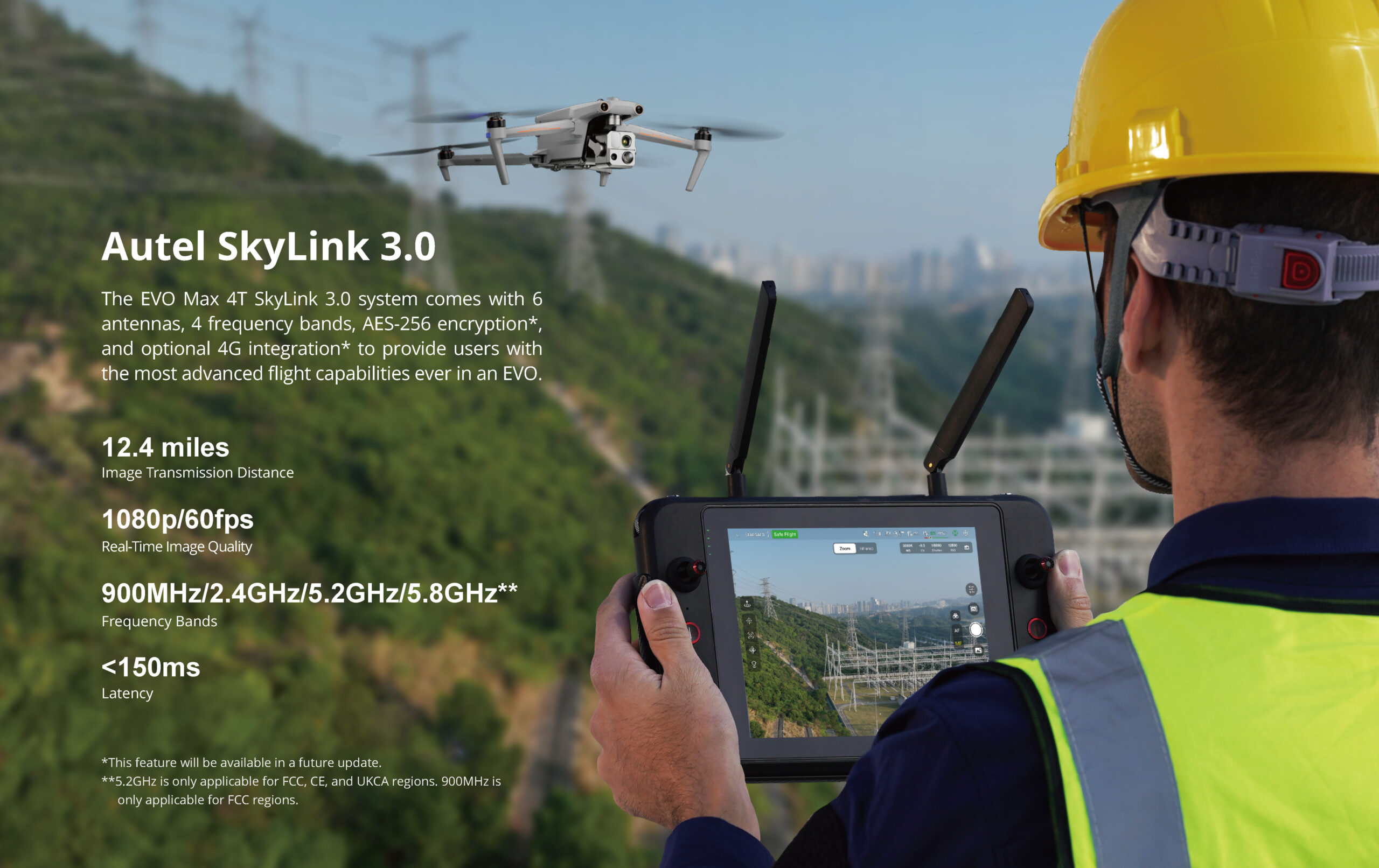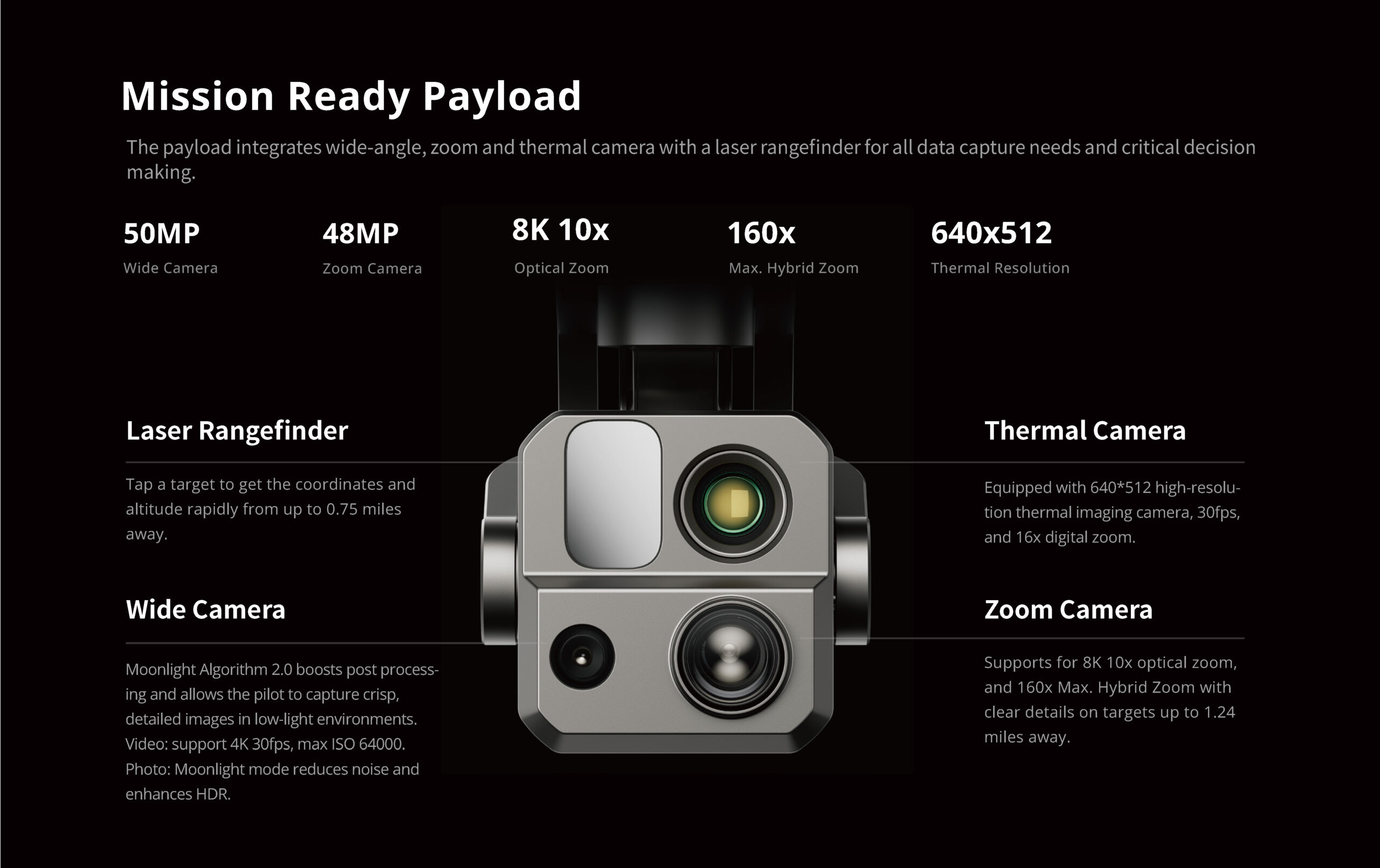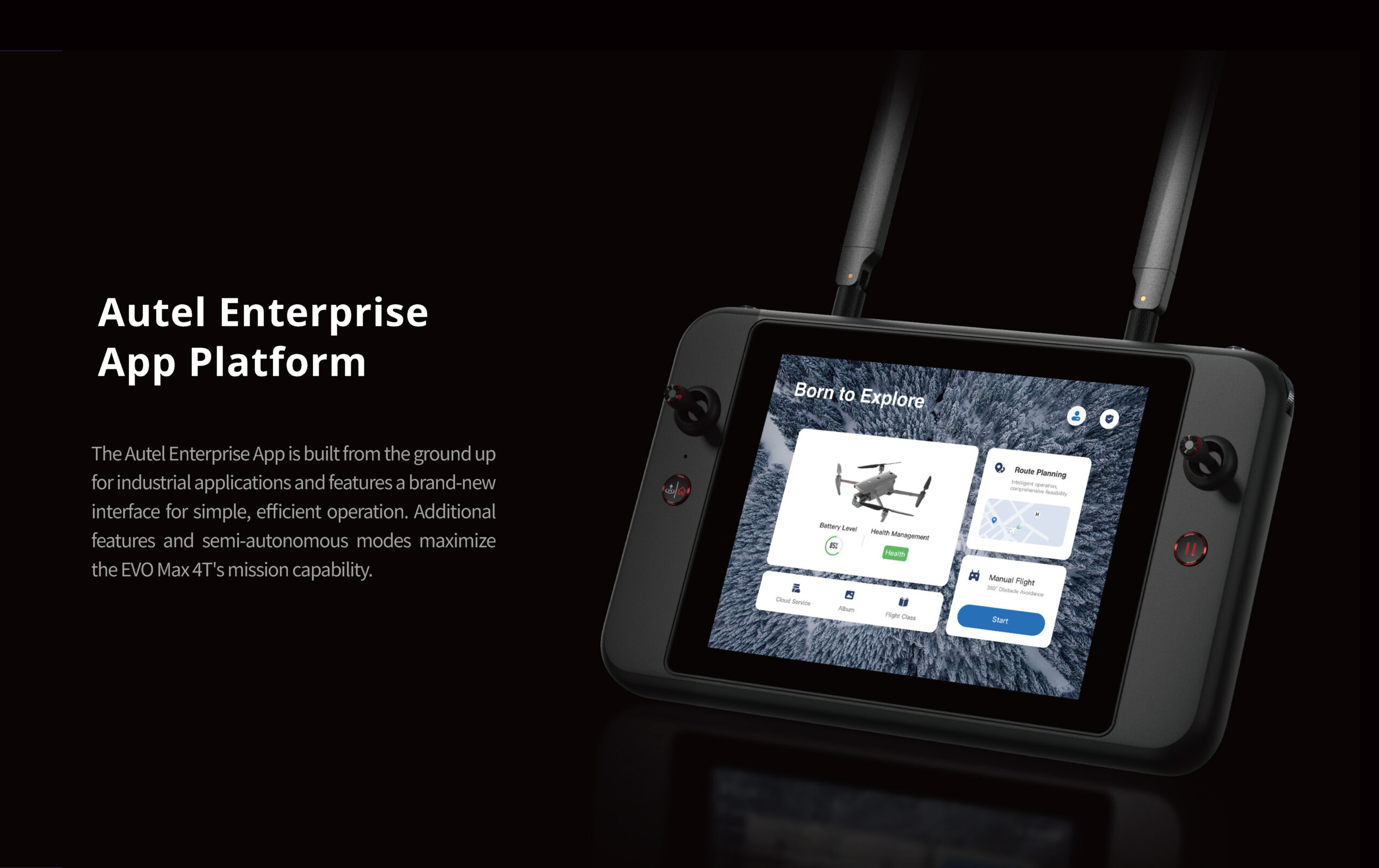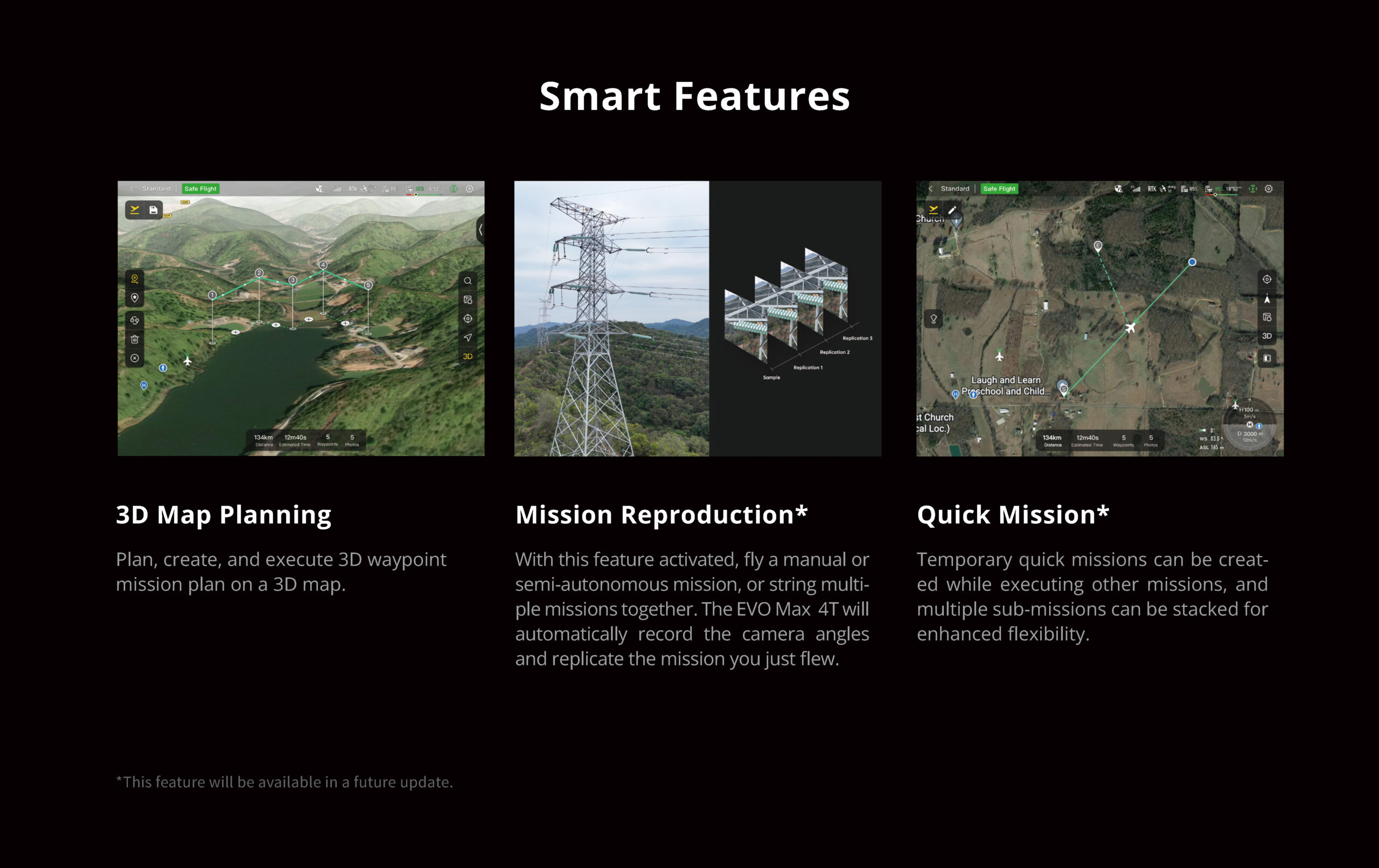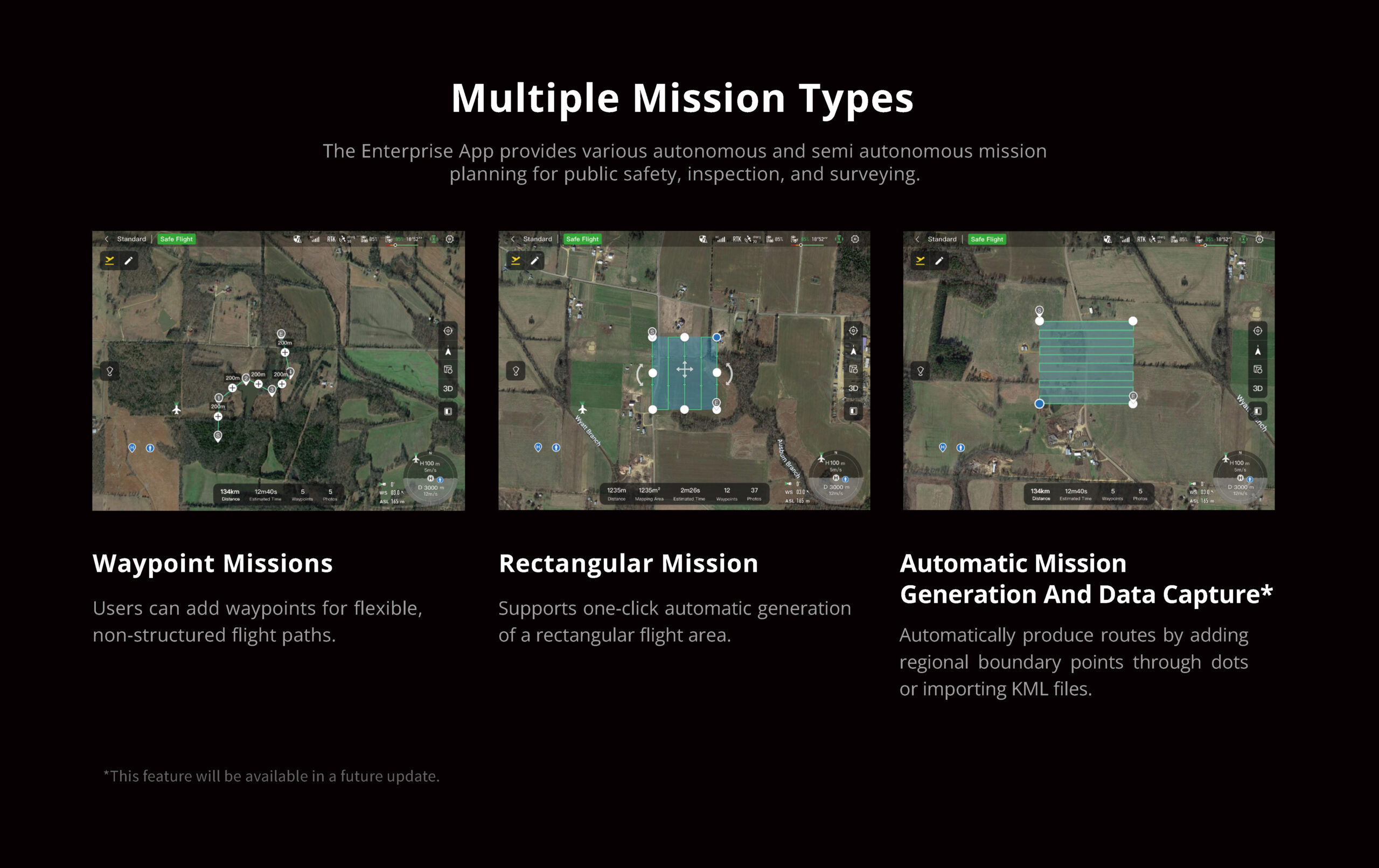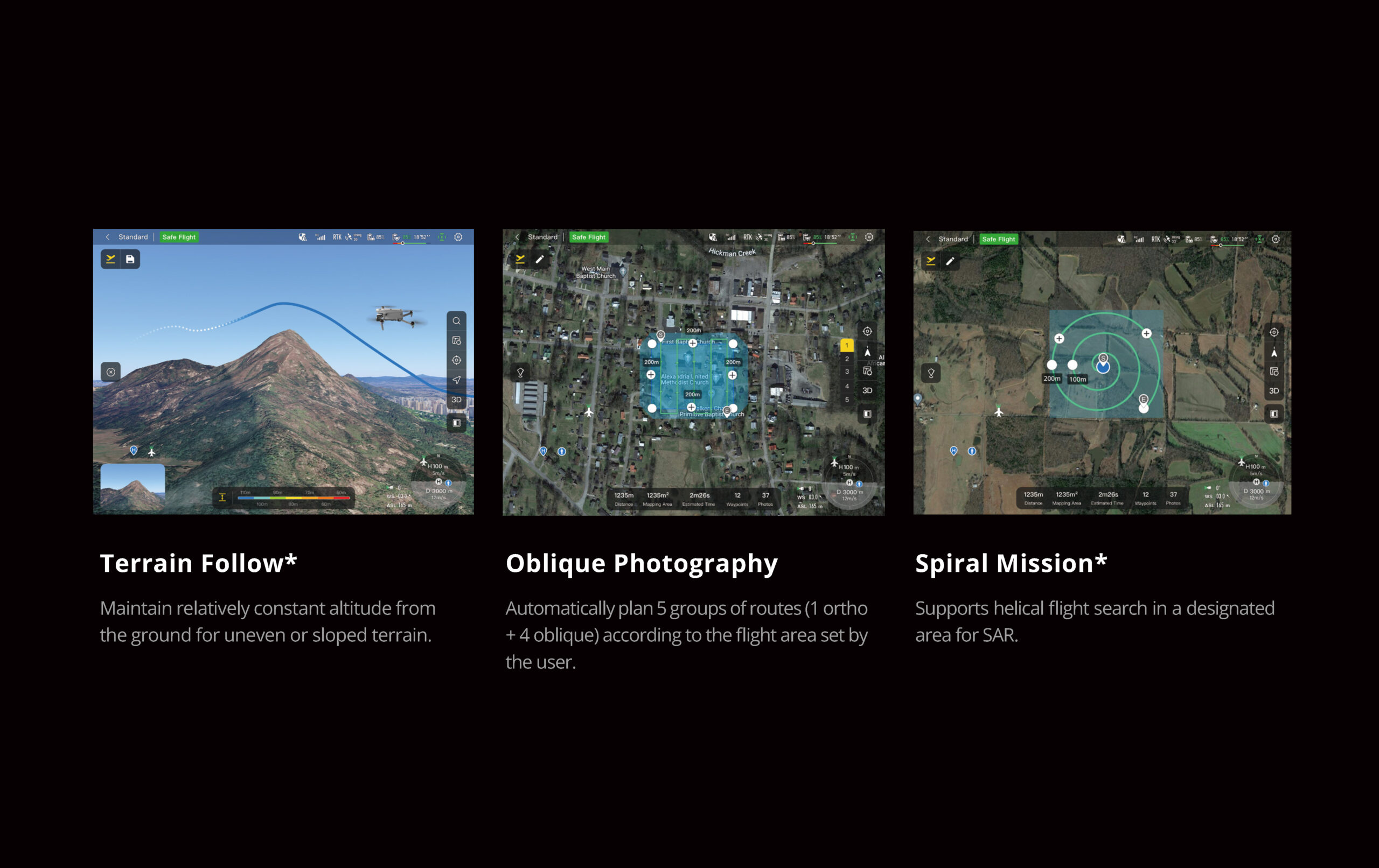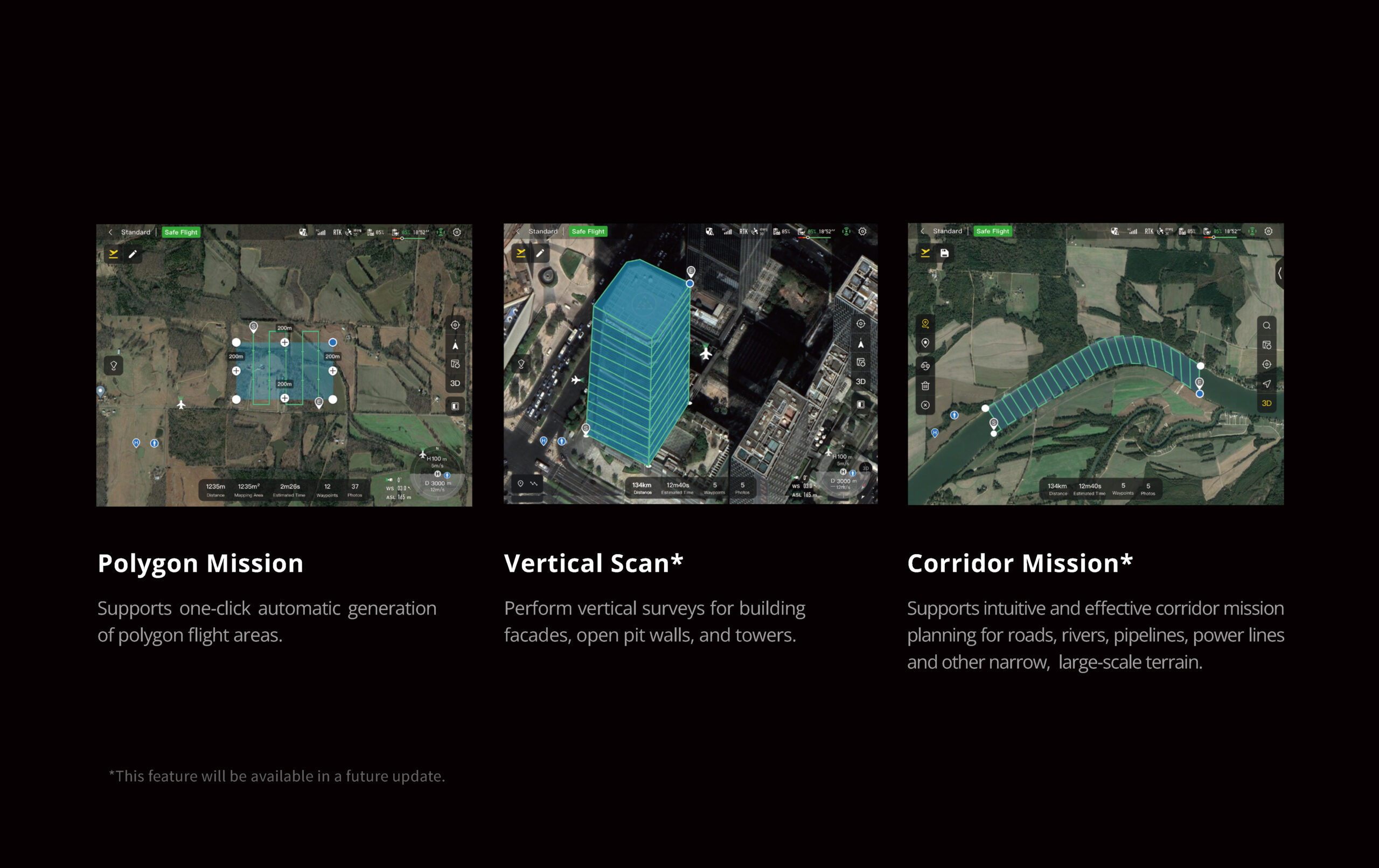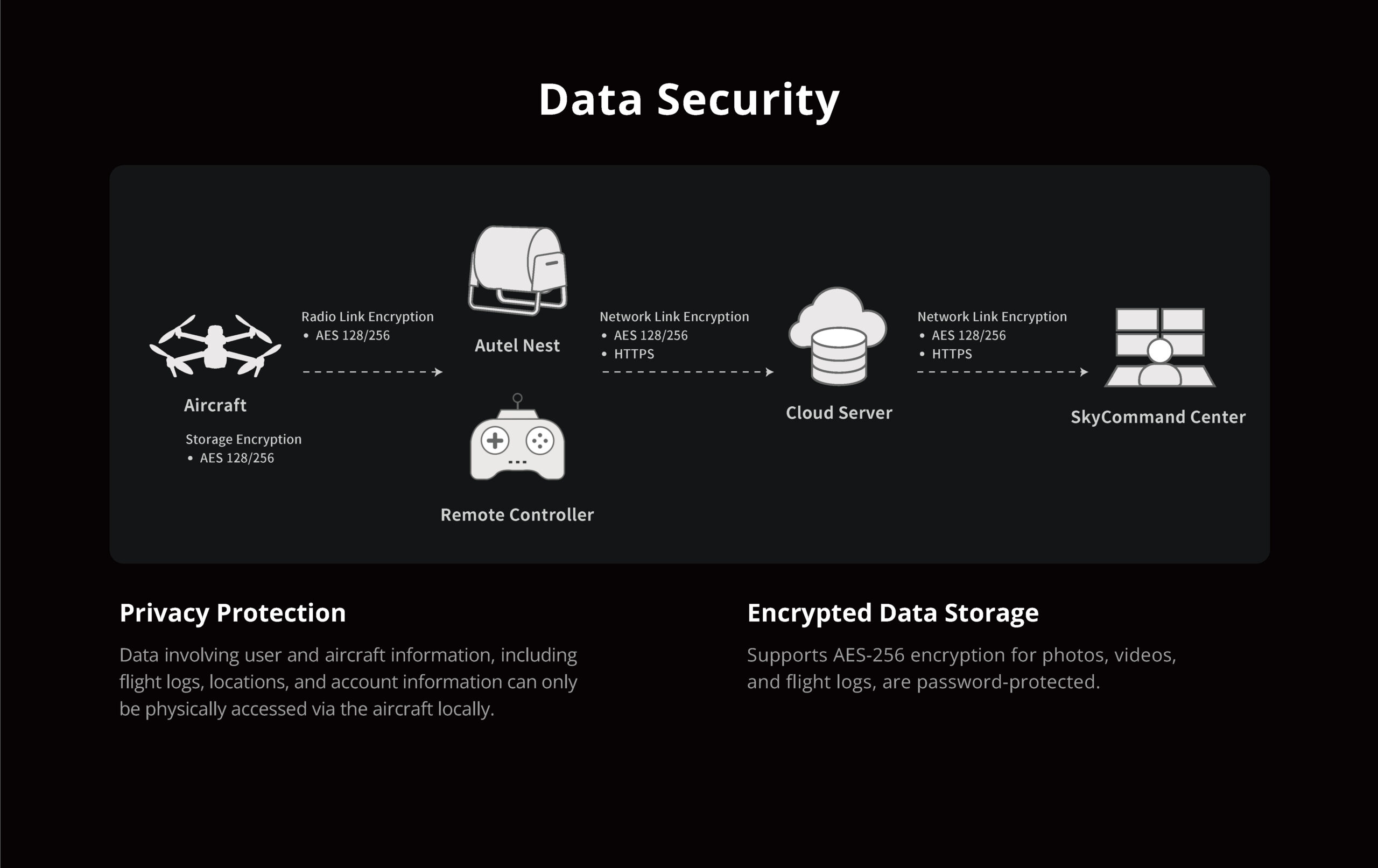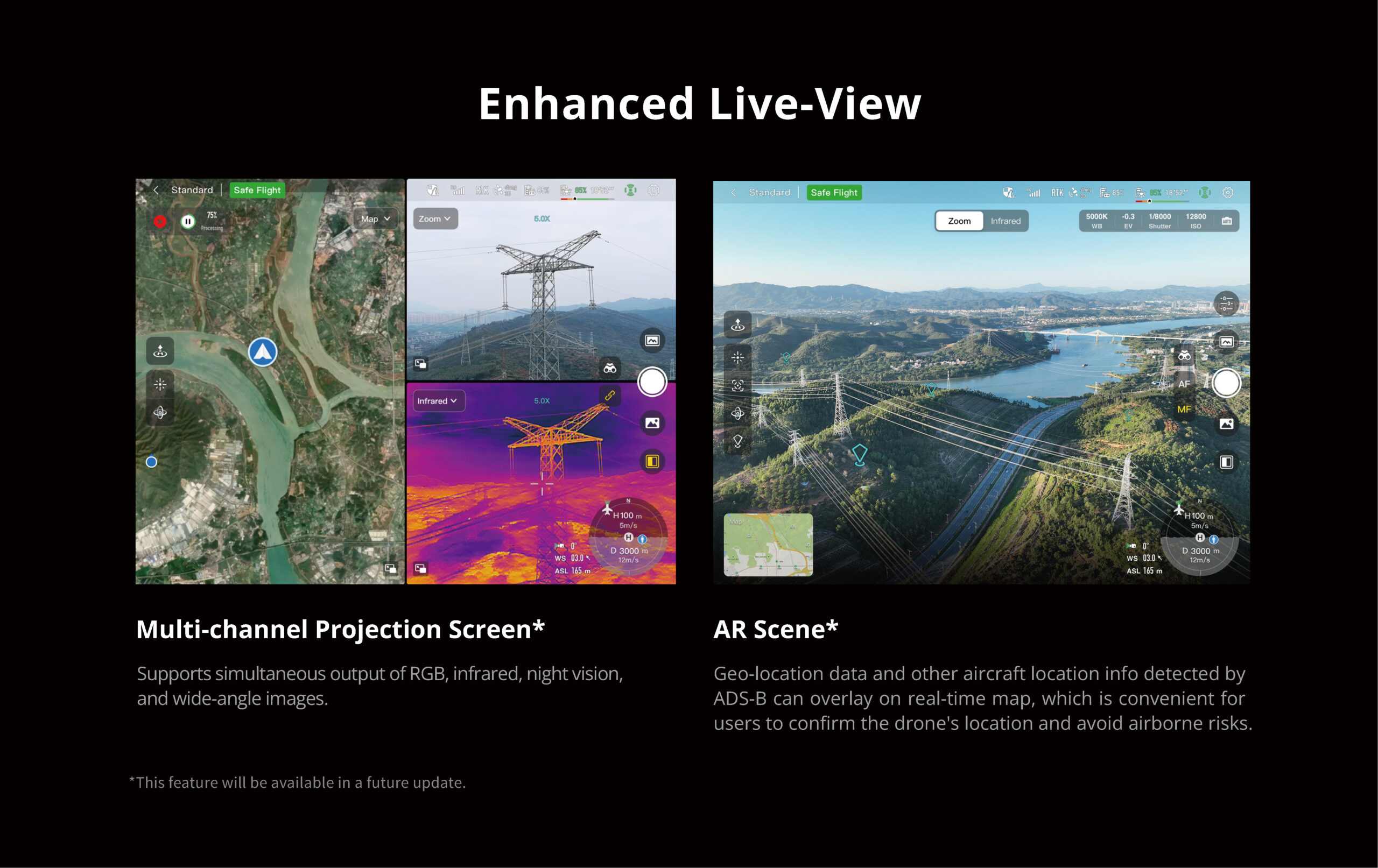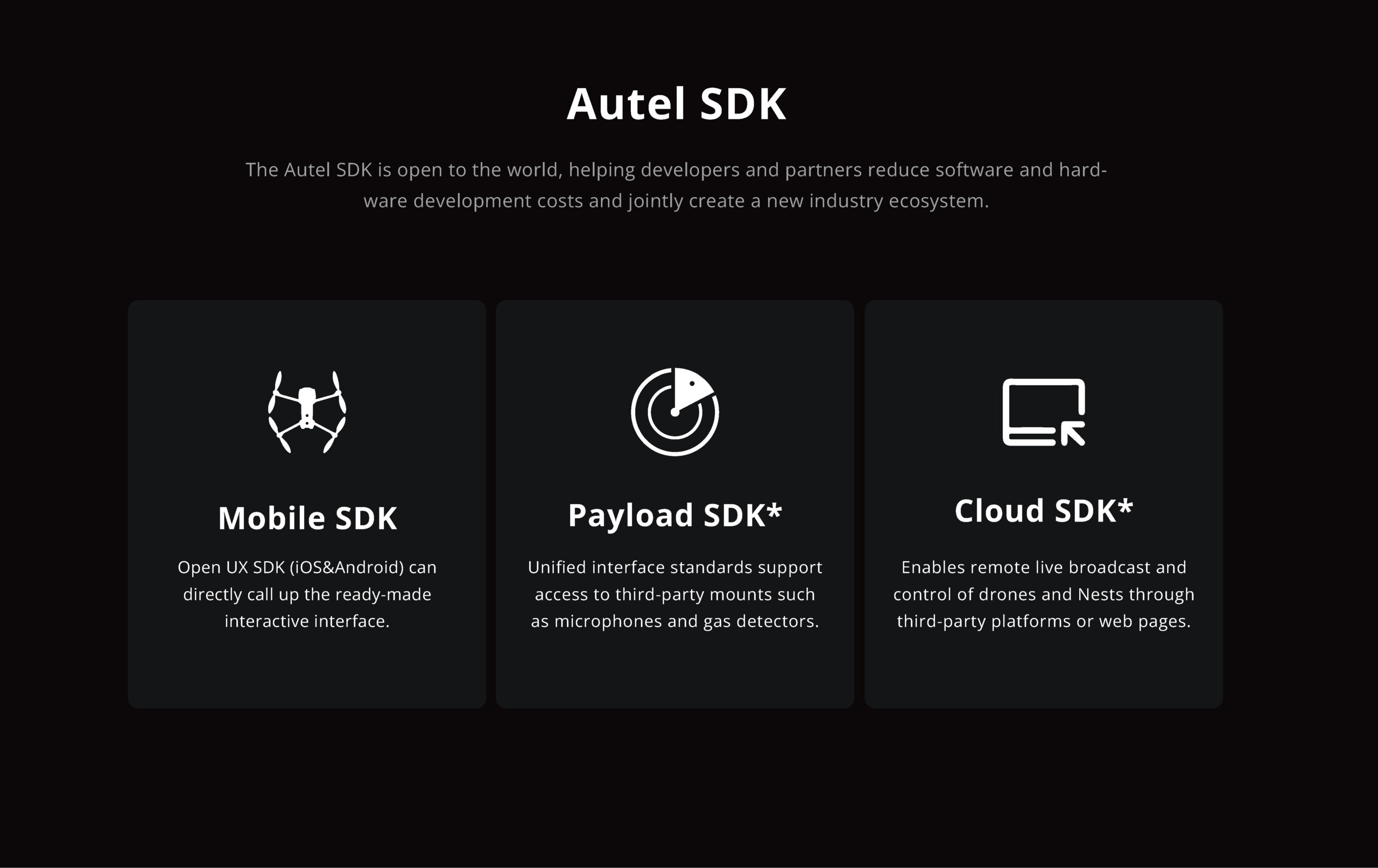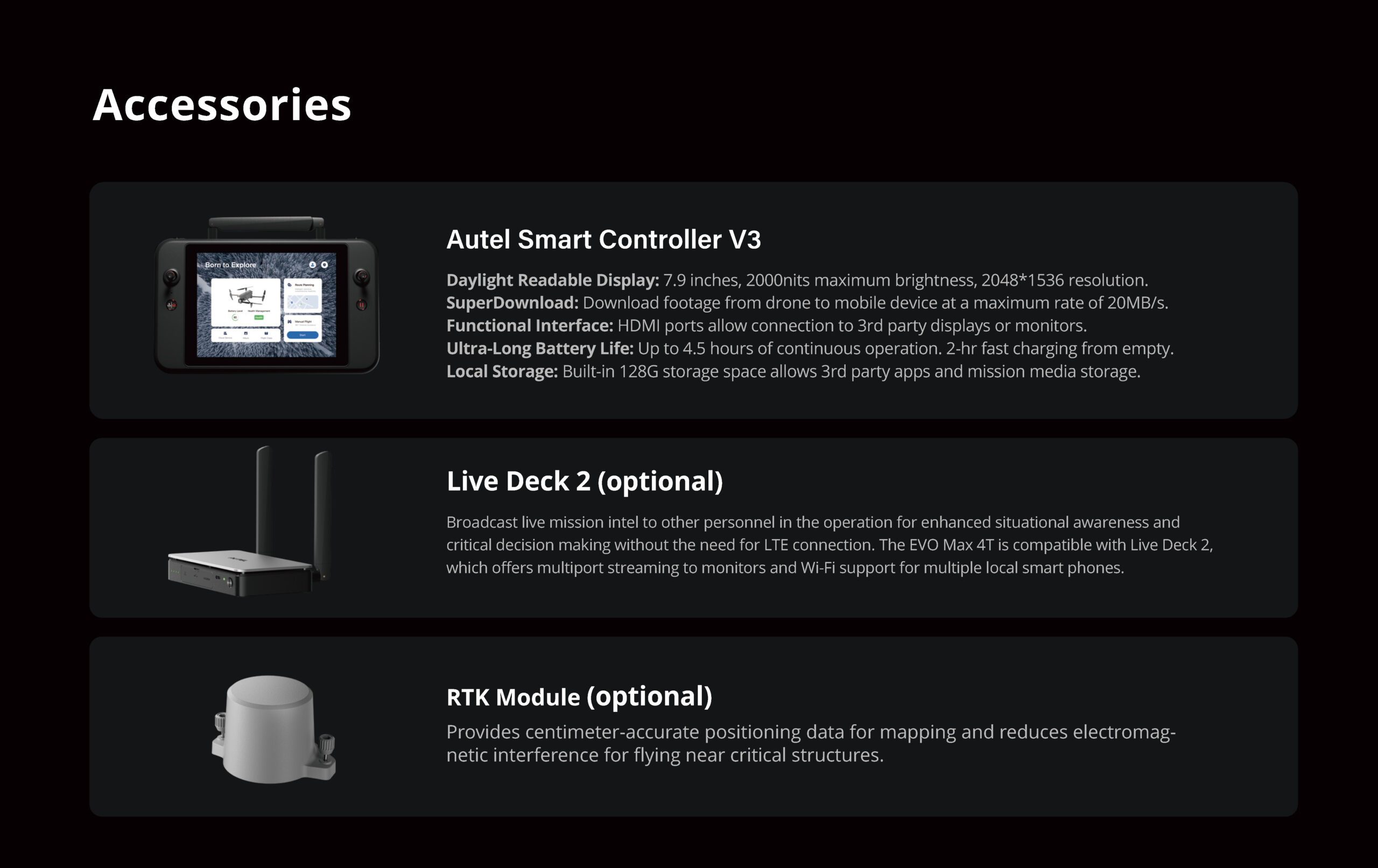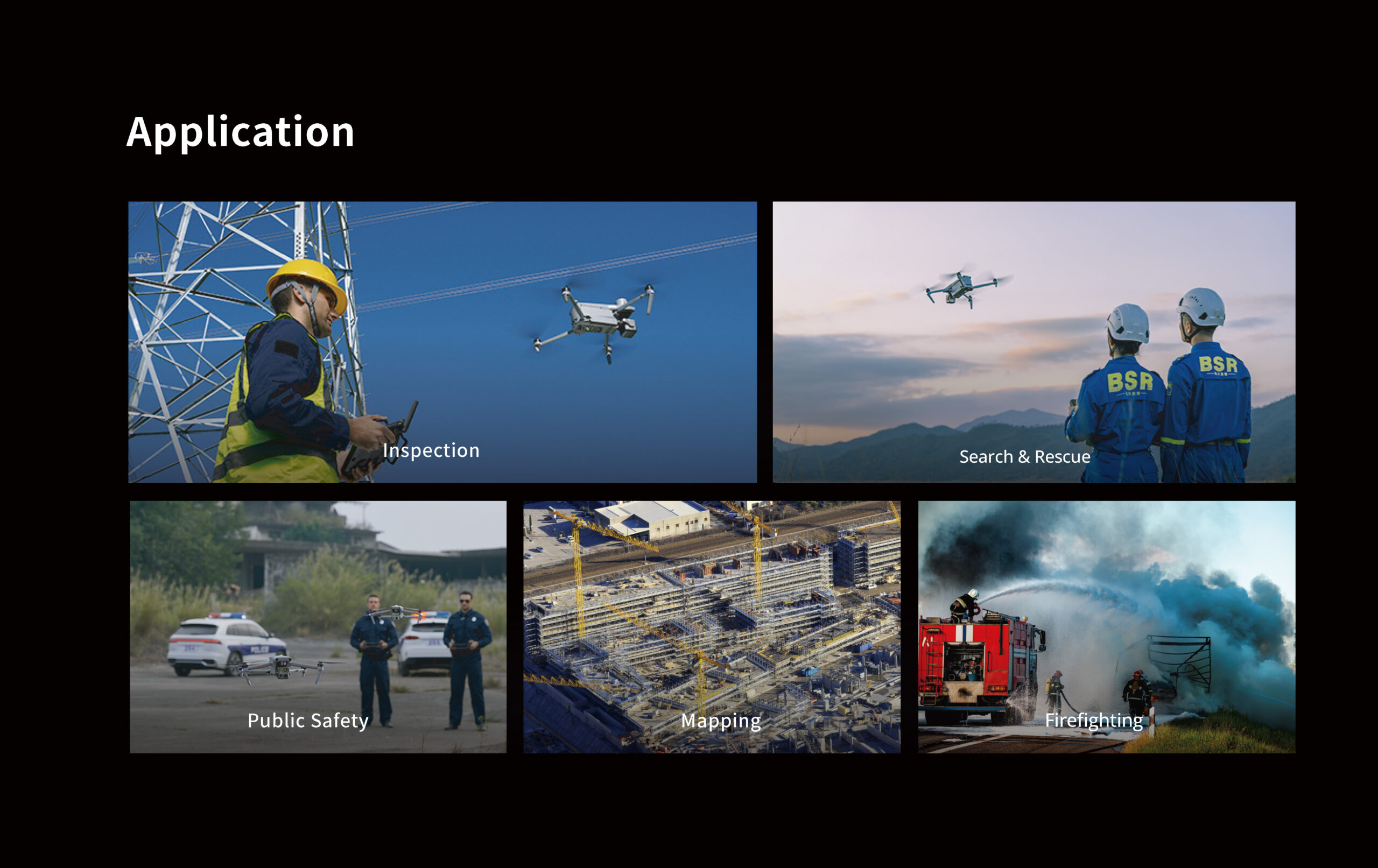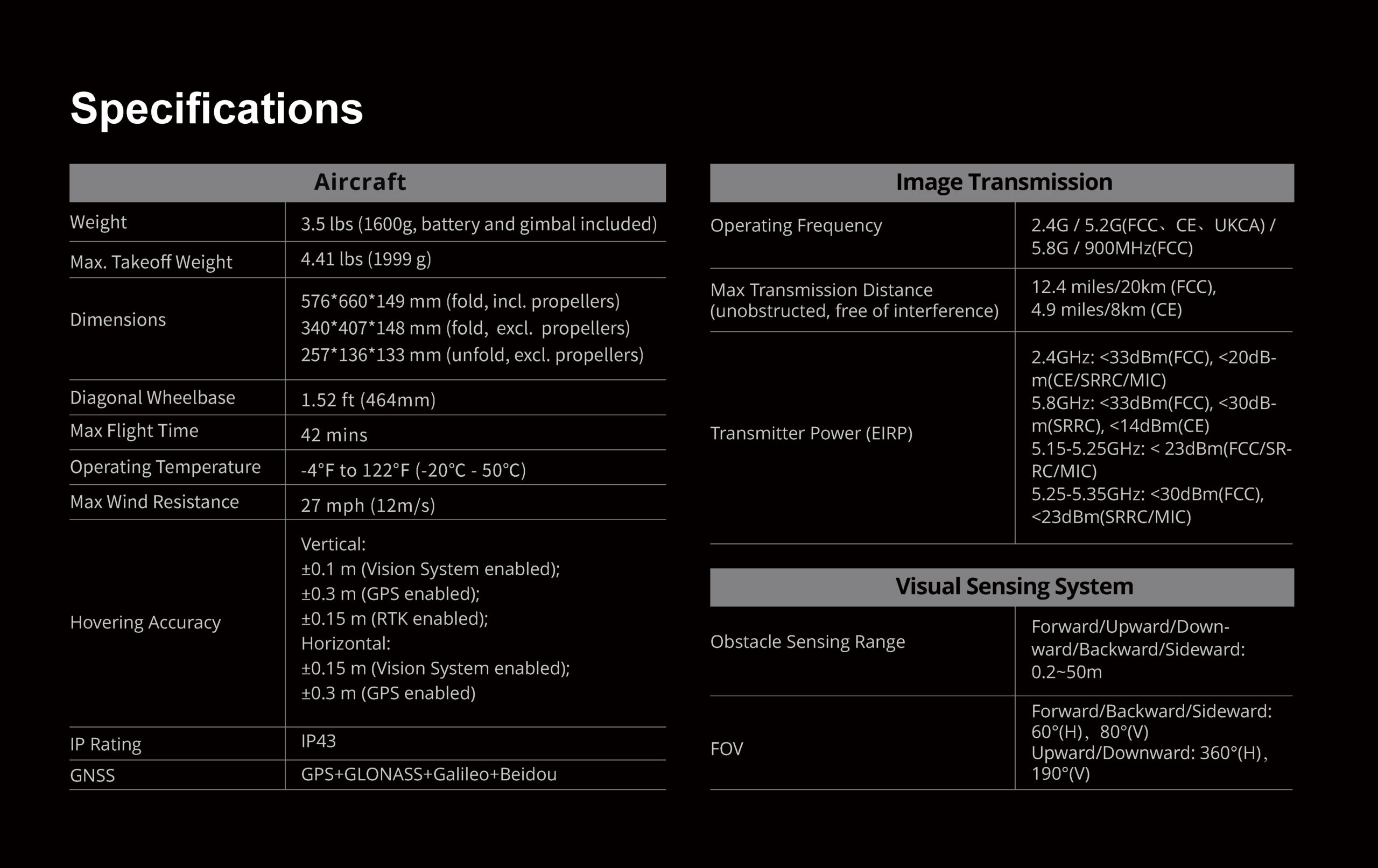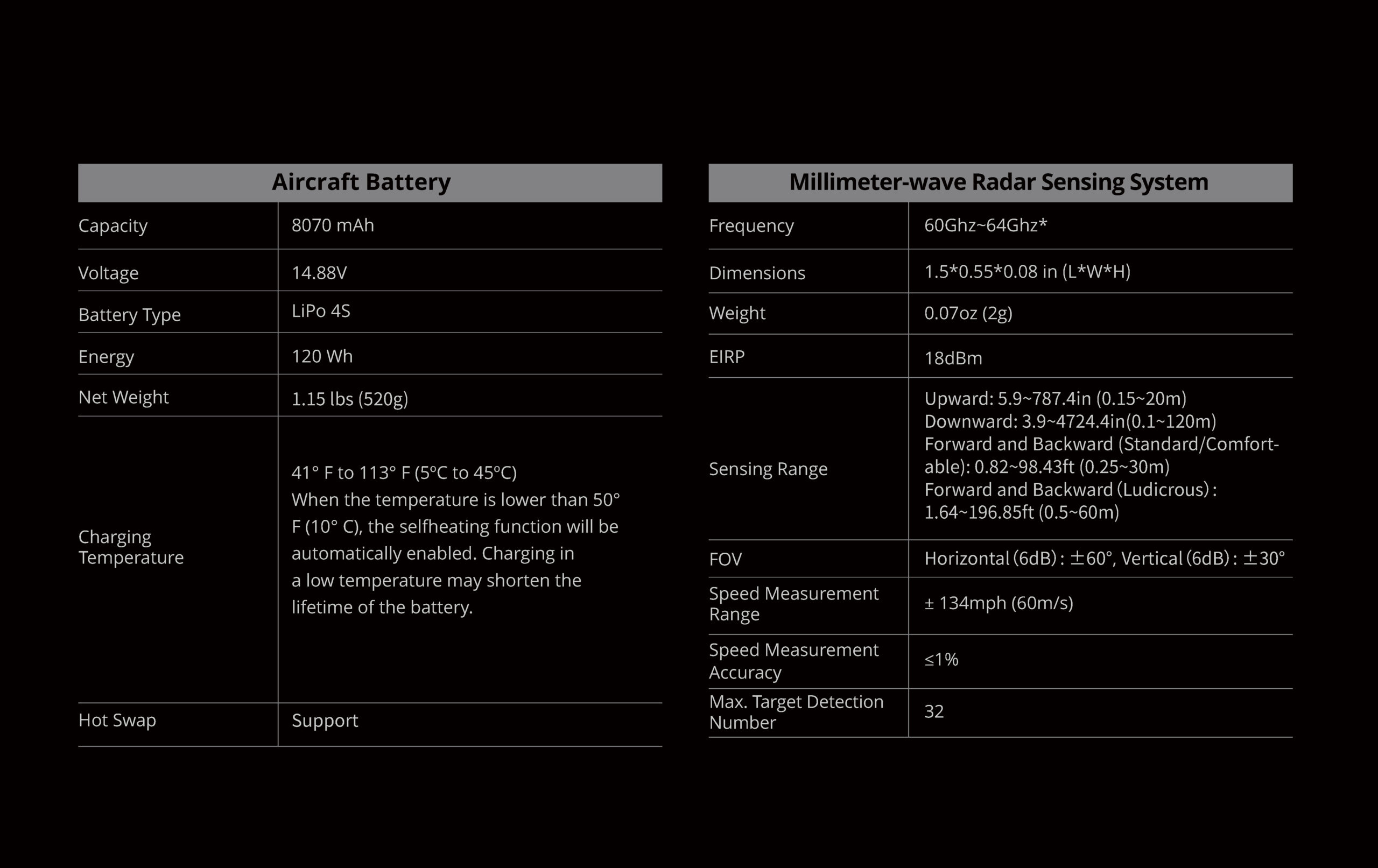 At the Consumer Electronics Show, drone manufacturer Autel Robotics presented a new drone in its EVO series aimed at professional users. The EVO Max 4T is equipped with an optical zoom camera and a thermal camera. Thanks to its IP43 rating, the drone can be used in light rain. An environmental radar provides 360º obstacle detection. The maximum flight time is 42 minutes.
The EVO Max 4T is a drone for business use that seems primarily aimed at first responders or companies performing inspections. With a 640×512 pixel thermal camera, 1/2" 50 MP camera with wide angle lens and a 1/1.68" 48 MP 160x zoom camera (10x optical, 16x digital) and built-in laser rangefinder, Autel seems to want to compete with both the DJI M3E and the M30T.
The EVO Max has an IP43 rating, allowing the drone to be used in light rain and snow. For the purpose of deployment in cold conditions, the battery compartment is heated. The 8,070 mAh battery provides 42 minutes of flight time under ideal conditions. The drone weighs 1.6 kg including the battery. Optionally, the drone can be equipped with RTK GPS.
A notable feature of the EVO Max 4T is the millimeter-wave radar that can detect objects near the drone, 360º all around. Combined with visual sensors, the EVO Max can detect objects as small as an inch in size, even in low light or rain. According to Autel, this is the first drone of its kind with this system.
Another new feature is the addition of mesh networking technology, called A-Mesh 1.0 by Autel. This allows the drone to communicate with other drones nearby and allows the drones to continue to transmit data if one of the devices unexpectedly fails. This opens up the possibility of one pilot controlling a fleet of drones, even out of sight (BVLOS).
To control the drone, Autel has developed the all-new Enterprise App. This offers 2D and 3D mapping, waypoint missions, spiral search and rescue missions and more. These functions can be accessed through the Autel Smart Controller V3 with a 2000-nit 7.9-inch screen and up to 4.5 hours of operating time on a battery charge.
Thanks to the deployment of AI recognition technology, the drone can recognize and track objects. The EVO Max 4T can automatically identify and lock on to different types of targets, such as heat sources, moving people or vehicles. This is in support of search and rescue missions or police tasks.