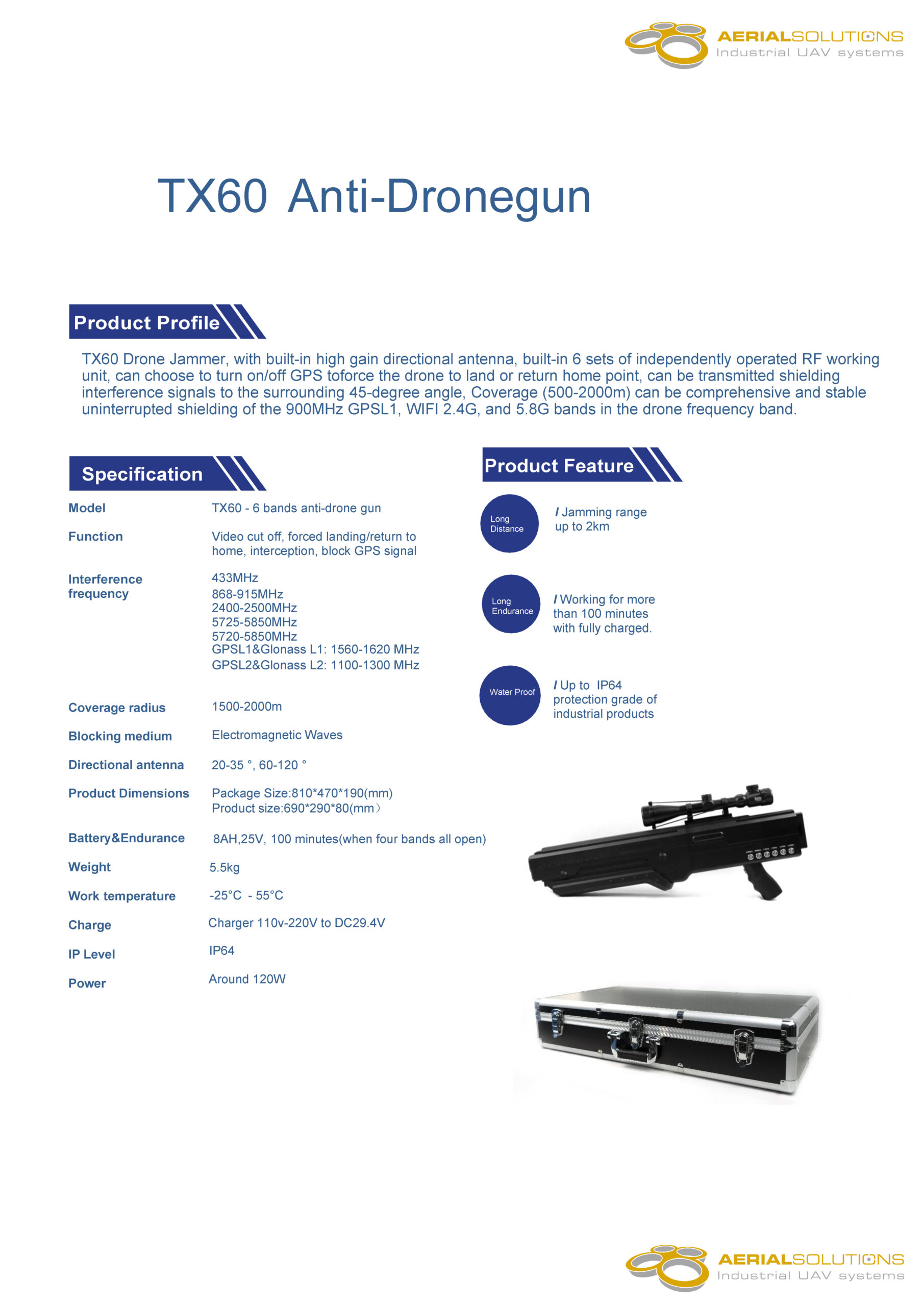 An anti-drone gun, also known as a portable electromagnetic weapon, is a device specifically designed to remove unwanted drones from the air. It can be used for a variety of applications, including security, privacy protection and protection against drones that are dangerous or flying in the air uninvited.
The weapon works through electromagnetic radiation that can damage the drone's electronics and interfere with the connection between the drone and the controller. This interference can result in the loss of control over the drone, causing it to fall out of the sky.
An anti-drone rifle is an effective means of fighting drones because it allows you to control them remotely without doing any physical damage. This is especially useful in areas where other weapons cannot be used due to security risks.
There are several types of anti-drone rifles available on the market, ranging from handheld devices to sophisticated systems that can be integrated into security systems. Some guns are so small that they can be easily carried, while others are more powerful and larger devices that must be mounted on a tripod.
A key advantage of using an anti-drone gun is that it allows the operator to disable drones remotely without risking hitting other aircraft or people. This is especially important in crowded urban areas where drones are often used for commercial purposes, such as taking photos and videos.
Another advantage of using an anti-drone gun is that it is an effective means of protecting people's privacy. Drones can be used to take unwanted photos or videos, which can infringe on people's privacy. The use of an anti-drone rifle can prevent drones from getting close and taking unwanted recordings.
However, the use of anti-drone guns also has some drawbacks. One of the most important is that the weapon can only be used on drones that are remotely piloted. Drones that fly autonomously cannot be disabled with an anti-drone rifle. Moreover, the use of an anti-drone gun can cause interference with other nearby electronic devices, such as cell phones and radios.
Another disadvantage of using anti-drone guns is that it can cause disruption to aviation and other aircraft in the vicinity. If the weapon is used near an airport, it could disrupt air traffic and be dangerous to other aircraft in the sky.